REVOLUTIONIZE THE WHEEL WITH TRIBOLOGY
16 August 2022 | UiTM Penang
Hybrid Mode Symposium

The 4th MYTRIBOS International Symposium will be hosted by Universiti Teknologi MARA (UiTM) and jointly organized by Malaysian Tribology Society (MYTRIBOS). The symposium will take place at UiTM Penang on 16 August 2022, Tuesday. The aim of this symposium is to promote proper practices in research and development related to the field of tribology around the globe, particularly in Malaysia, and to facilitate collaborations between academia and industry in all possible endeavors.

The programme committee is now inviting you to contribute and share your ideas, expertise and knowledge for the symposium. We encourage scientist, researchers, academia, postgraduates, undergraduates, regulators, industries and practitioners to join and share your thoughts and experiences in adopting tribology to meet emerging challenging of the global environmentally sustainable engineering at the symposium.

We look forward to seeing you at the symposium in Penang Island despite your busy schedule.

Participation in the symposium is at an affordable fee, benefiting postgraduates and undergraduates!
You might be able to get a gift voucher for grab too!
---
Important dates
| | |
| --- | --- |
| Abstract deadline | : 15 30 May 2022 |
| Acceptance notification | : 16 June 2022 |
| Registration and optional full paper submission deadline | : 16 July 2022 |
---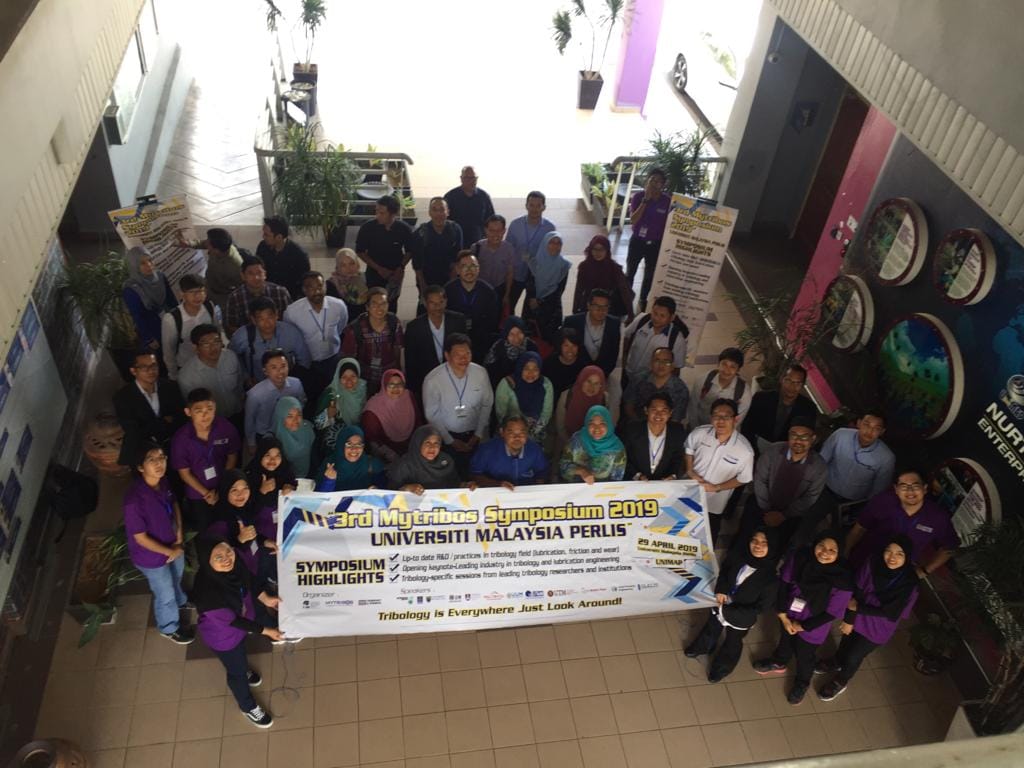 History
2016: MYTRIBOS postgraduate colloquium, USM Penang click here
2017: 2nd MYTRIBOS symposium, UTM Johor click here
2019: 3rd MYTRIBOS symposium, UniMAP Perlis click here
2022: 4th MYTRIBOS international symposium, UiTM Penang
---
About

MALAYSIAN TRIBOLOGY SOCIETY (MYTRIBOS), a professional and non-profit organization, effectively bridges the gap among academia, industry and research organization in the field of tribology. Starting from 2016, MYTRIBOS is affiliated to the International Tribology Council (ITC). Over the years, the number of members has slowly and steadily increased, which includes both local Malaysian and expatriate working in Malaysia. In 2018, MYTRIBOS was successfully organized the 6th Asia International Conference on Tribology (ASIATRIB2018). Since 2015, MYTRIBOS has been actively organizing a series of Malaysian International Tribology Conference (MITC), ie. MITC202ONE. MYTRIBOS eventual vision and mission is to help reduce energy consumption by making machineries more energy efficient. As efficient machinery means less greenhouse gas (GHG) emission, thus MYTRIBOS is contributing towards the improvement of the environment and to achieve a better quality of life and more sustainable world. MYTRIBOS too is creating awareness of the importance of practicing proper tribology.
---
Contact
---